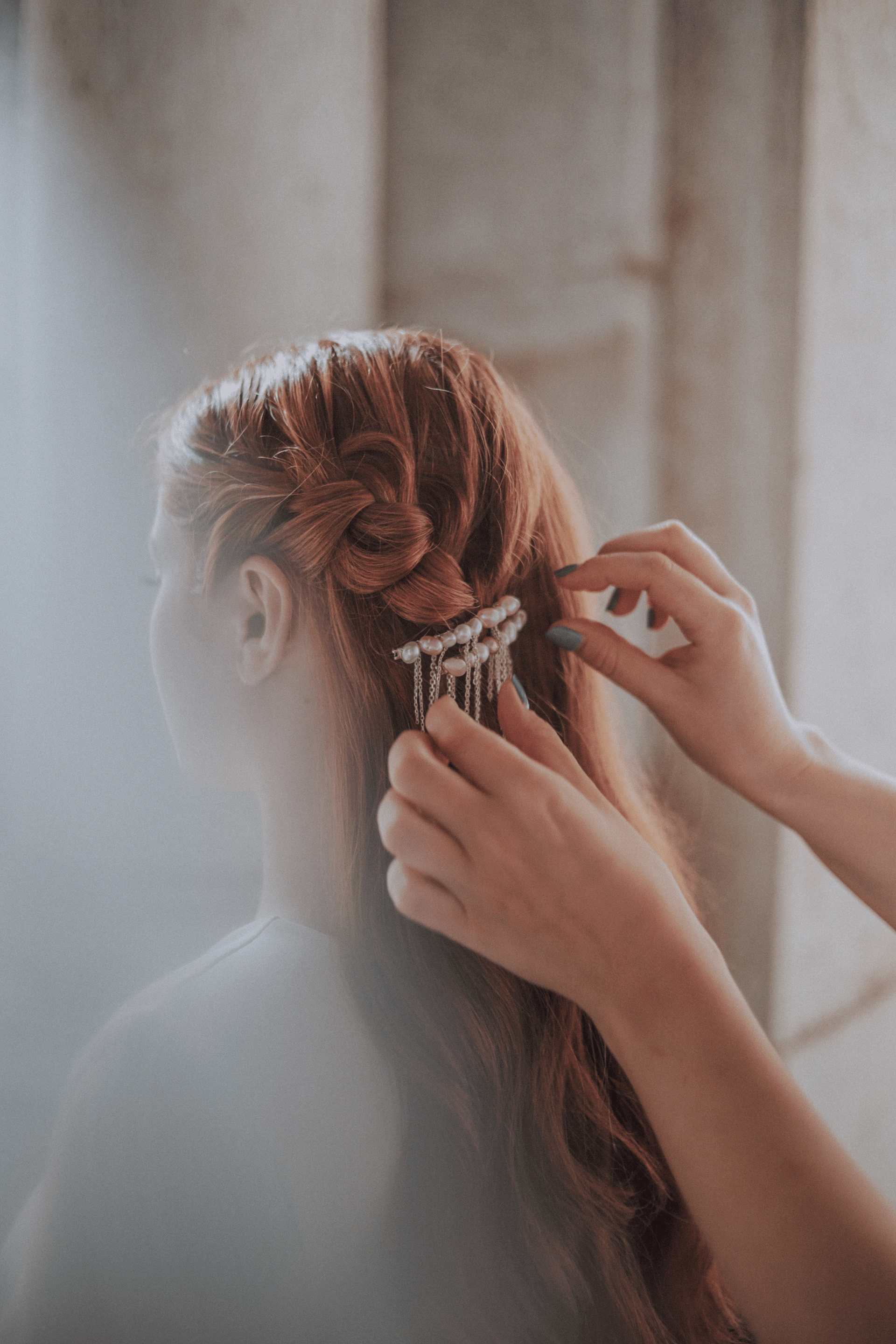 This is your safe space - my goal is to enhance your natural beauty!
Photography by @sofiespada
I am a freelance hairstylist who also creates bridal hair jewellery.

"Let's Hair" project was created in 2012 to inspire women to celebrate their beauty with light, effortless looking & stylish hairstyles resistant to fading trends and time.

From the beginning I have been focusing on wedding hairstyles, so
I know the needs, joys and struggles of brides perfectly.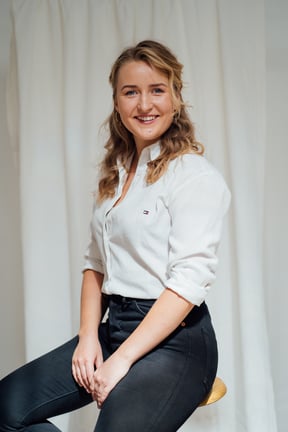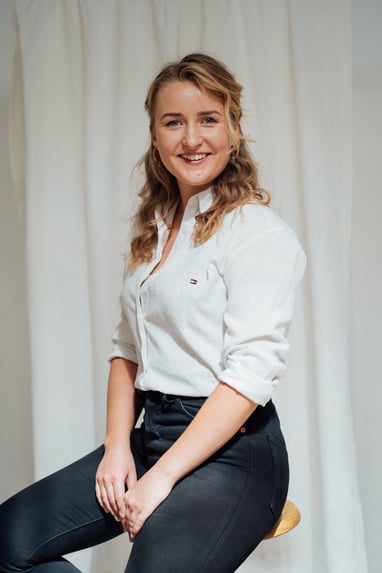 I truly believe that wedding day should be special and this should start with preparation. That's why I try my best not only to create perfect hairstyles, but perfect atmosphere as well.

I am currently based in Lisbon, Portugal and available for creative projects & weddings abroad.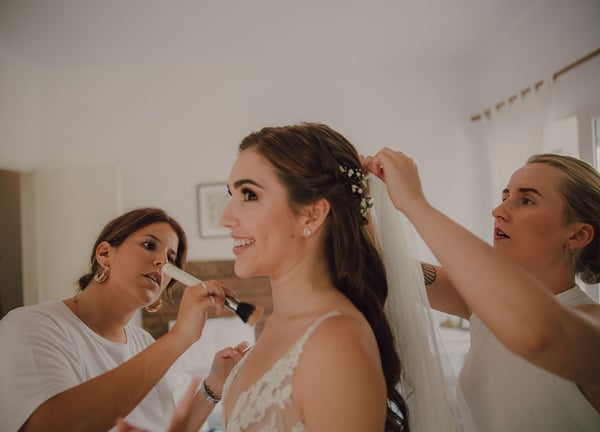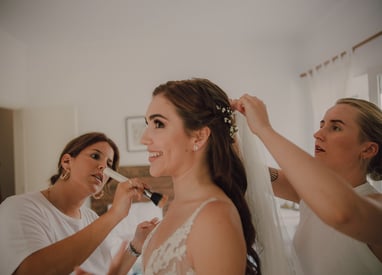 "Working with Agne was one of the best decisions I made for our wedding! During COVID times when everything is extra stressful, she was an absolute blessing with her patience, super friendly attitude and obviously TALENT! The hair style she suggested at my trial was so good that I didn't even try any other models and chose it on the spot. Thank you Agne, for your amazing work and making me feel amazing on the day!"
Sera, married 2021 07 04 in Lisbon, Portugal

"Na altura do casamento todos os fornecedores parecem maravilhosos. Os comentários que se vemos por aqui são todos magníficos e torna difícil distinguir os médios, os bons e os muito bons. Vou ajudar a Let's Hair pertence aos MUITO BONS, aliás aos excelentes. Foi sempre muito rápida a responder-me (o que ajuda muito a gerir a ansiedade de uma noiva), foi sempre muito prestável e justa. Ajudou-me em vários temas que não apenas o cabelo. Quanto ao trabalho, fez-me uma trança maravilhosa que era exactamente o que queria. Foi confiante, paciente e muito simpática. Confio totalmente no seu trabalho e vou contar com ela muitas vezes em outras ocasiões!"
Ana, married 2020 09 26 in Lisbon, Portugal


"A minha experiência com a Agne superou todas as minhas expectativas. Ela é tudo o que uma noiva pode desejar em uma hair stylist: acolhedora, paciente, sensível, competente; aquele tipo de profissional que te deixa extremamente à vontade desde o primeiro contrato e que vai fazer de tudo para que você fique 100% satisfeita com o resultado final. Além de ser uma profissional incrível e competente, a Agne é uma pessoa extremamente agradável, ter ela por perto no dia do meu casamento só tornou tudo ainda mais especial e me deixou mais tranquila e serena. O meu cabelo ficou exatamente do jeito que eu imaginei, a execução do penteado foi perfeita. Só elogios para essa profissional brilhante!"

Tati, married 2019 09 13 in Lisbon, Portugal


"I am very happy that I had this joy to have Agne on my big day! Firstly, I really felt that Agne hears what I want to say during my try out. Actually, only afterwards I understood how important that was. And of course this led us to having the results we both were happy about in the end."

Regina, married 2019 08 09 in Vilnius, Lithuania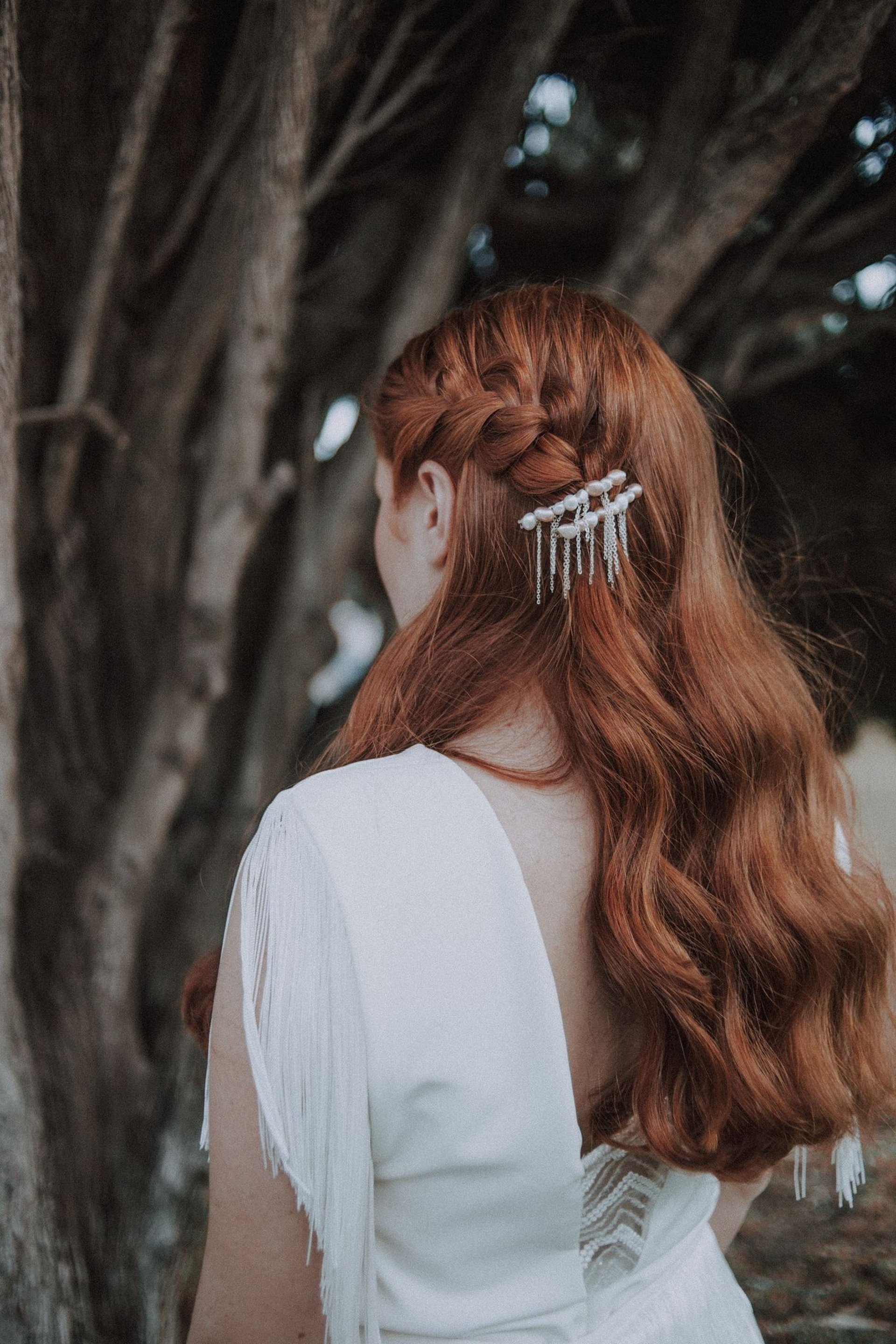 I want to know more about:

Photography by @sofiespada